IOTA roadmap website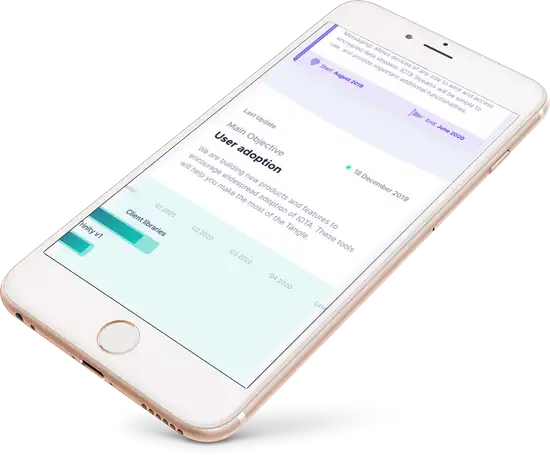 A corporate website with headless CMS for DLT company roadmap
About the project
Boxfish Studio built the complete website from scratch together with IOTA designers and developers.
It tracks and shows the overall IOTA corporate roadmap and progress. Highly interactive and fun to surf through. Provides precise projects definition, timing and up to date records.
It allows the site administrators for quick and easy content management through an integrated headless CMS.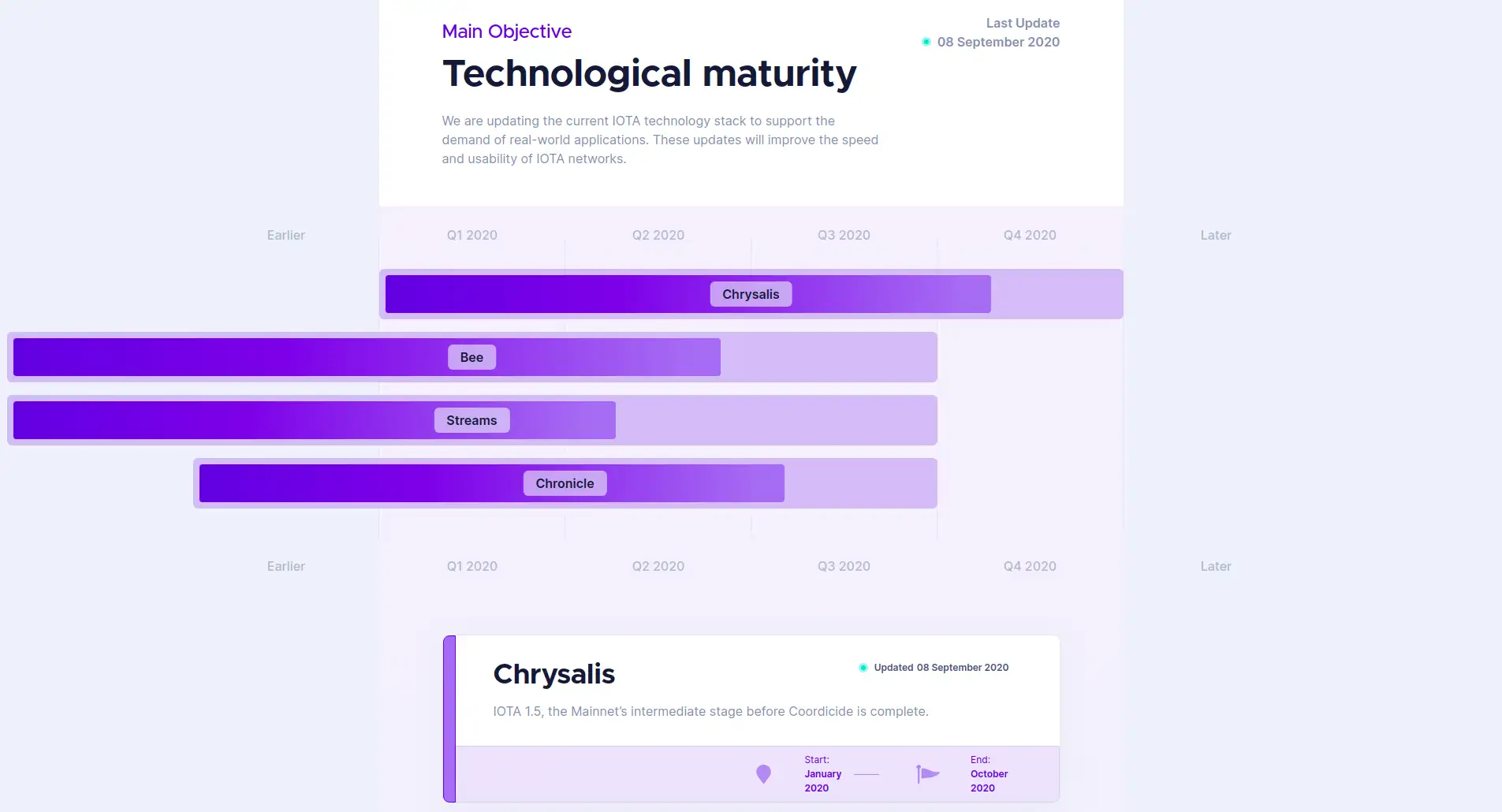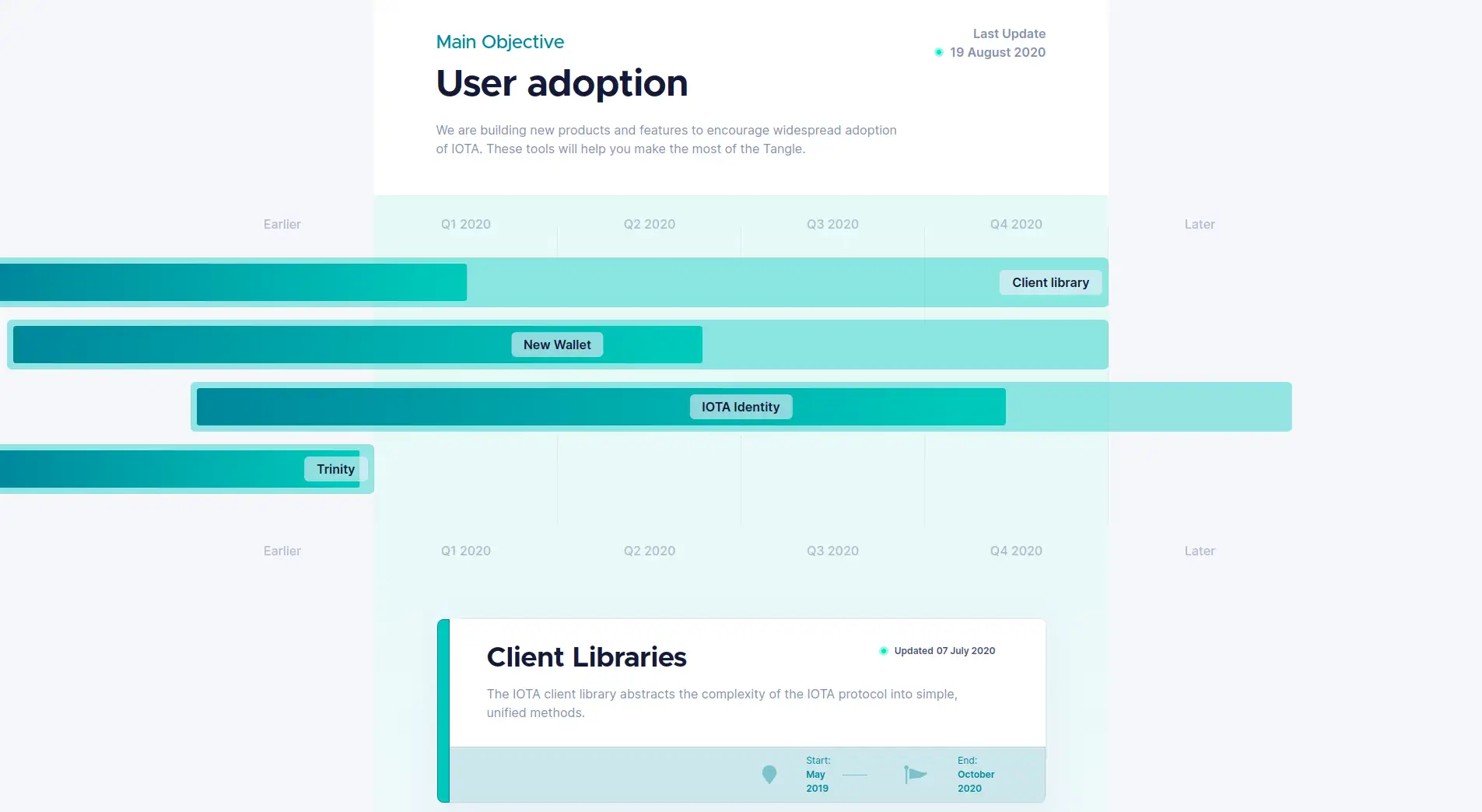 Contact us
Fill the form with your request and we will contact you asap